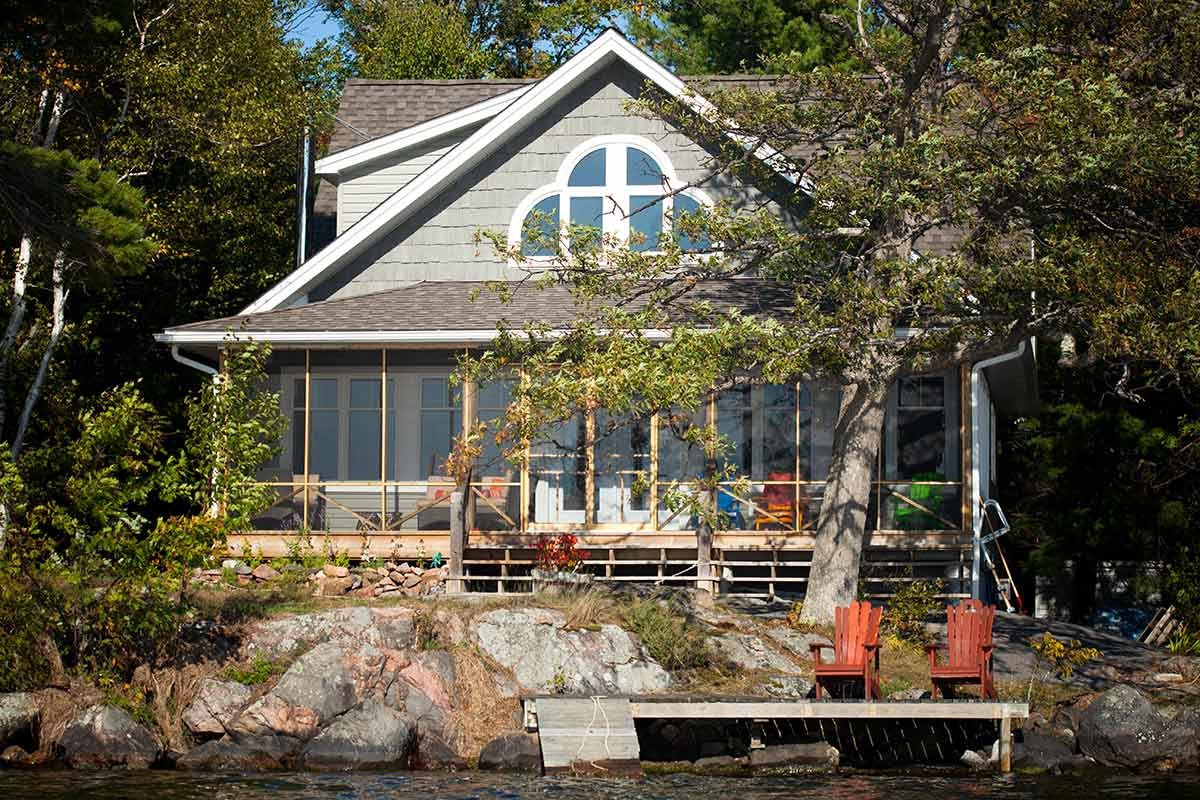 Our Process
From concept to final product.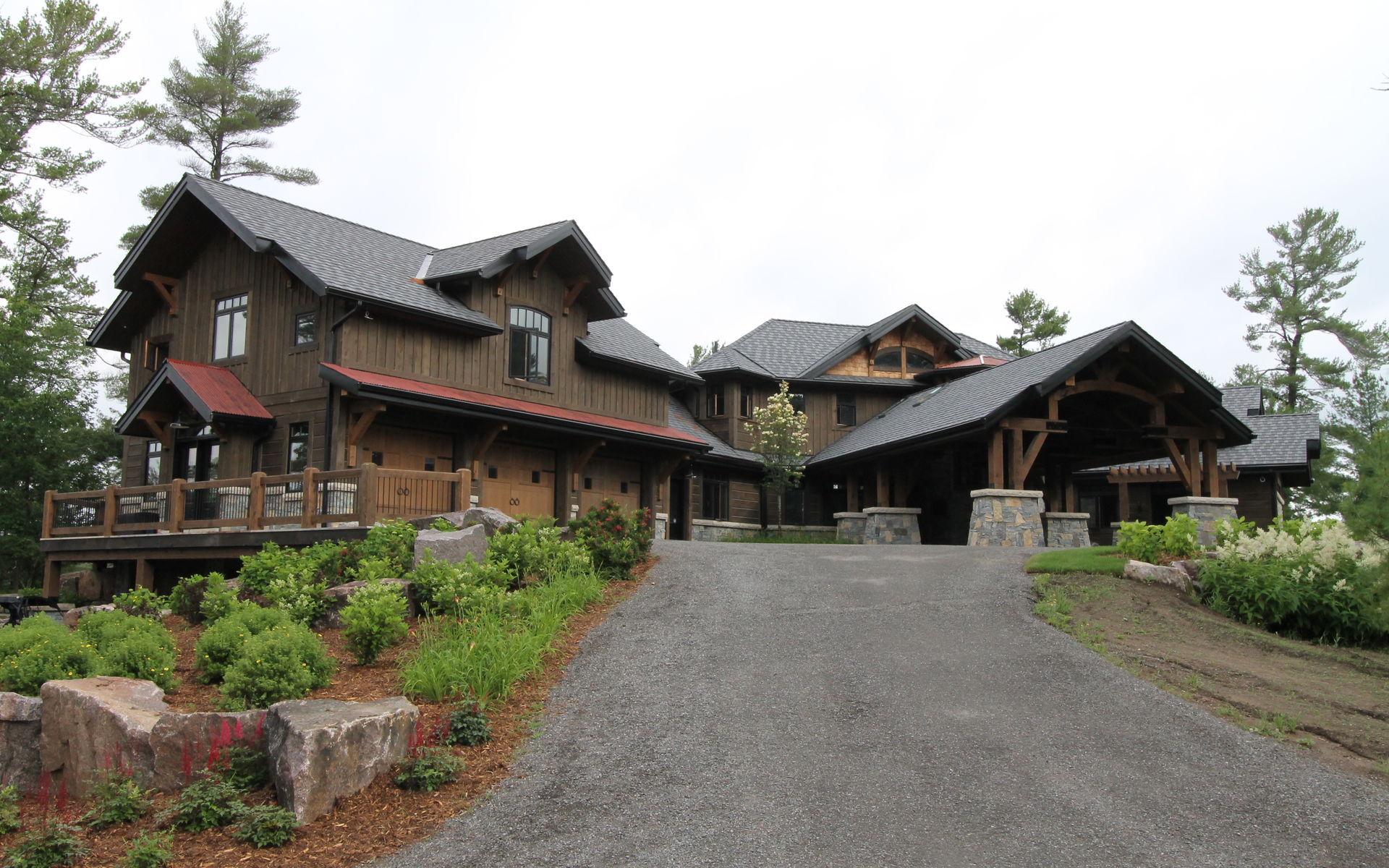 Custom & Quality
View Our Process
Standing Out Above the Industry
Timberline is consistently advancing our products and services, maintaining our focus on quality regardless of the size of project. Customer satisfaction is the outcome we strive for, through constant communication with our clients during the entire project and providing our workmanship warranty after the job is complete.
Our willingness to take on challenges and learn methods or techniques allows us to stand out above the industry. We build small to large projects working to achieve our deadline with dedication, quality and efficiency in each project.
Take Advantage Of Our Services
Timberline provides all services needed to make your project a smooth process. Offering storage units available behind our office building at Woodlands Plaza, Woodview, ON, is perfect for storing your furniture and valuables while we build your next project.
Introducing Northey Contracting Inc. has allowed us to expand our services to site preparation, demolition, driveways, excavation, backfill, septic installation, landscaping and more, ultimately building our clients project from the ground up. Recognizing our workmanship and quality in each service we provide, you are guaranteed customer satisfaction.
---

Our Process
Timberline provides our "complete service" for building your envisioned project. We limit the stress and amount of work that client's have to put into their project, by taking away the burden from the client in obtaining variances, permits, creating a design and presenting a 3D drawing to truly visualize their project, presenting a turn key project. Recently adding a new division of heavy equipment allows us to have better control of the projects excavation and service installations and be directly involved in every aspect of our client's projects before the build and after.
Initial contact is a critical stage of potentially building a project. Ensuring that we can develop a trust and be comfortable between you, the client and Timberline is extremely important when beginning this long lasting relationship. After the initial contact has been exchanged, Timberline will visit your potential site, take pictures, measurements and examine the site or project, asking any additional questions to obtain a better understanding of your vision.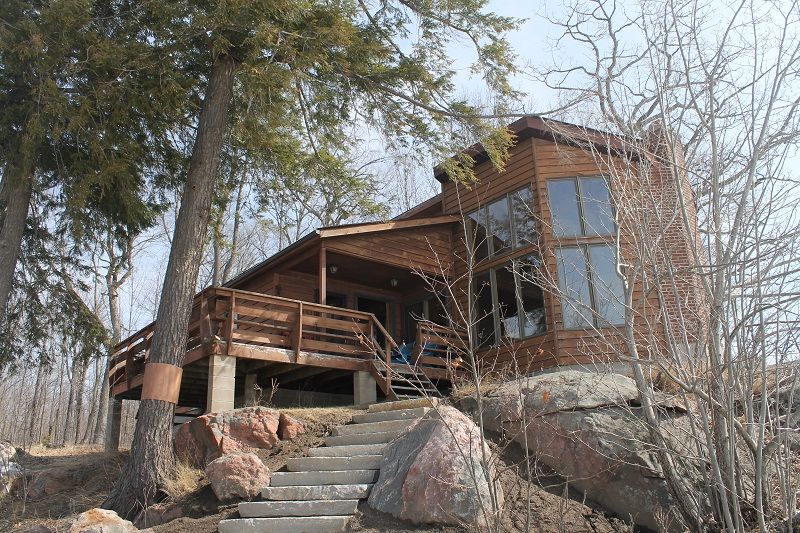 Once gathering all necessary information, including pictures, layouts, etc., Timberline will proceed with sketching or creating a preliminary design of your vision for a small fee dependent on the size of project. This stage is where Timberline's natural talent appears, designing projects with unique, bold characteristic matched with the aspirations of our clients. Timberline presents you with a completed sketch or preliminary design for your feedback, changes and/or approval. If you are already have plans or are working with an architect, we will gladly collaborate with them and work together to finalize your dream design.
When you are satisfied with the preliminary design, we will proceed with a free rough estimate. This rough estimate will allow you to understand how we break down each stage of the build, and an approximate cost on the total project. It's important to understand that finishing decisions play a strong role in the final estimate cost.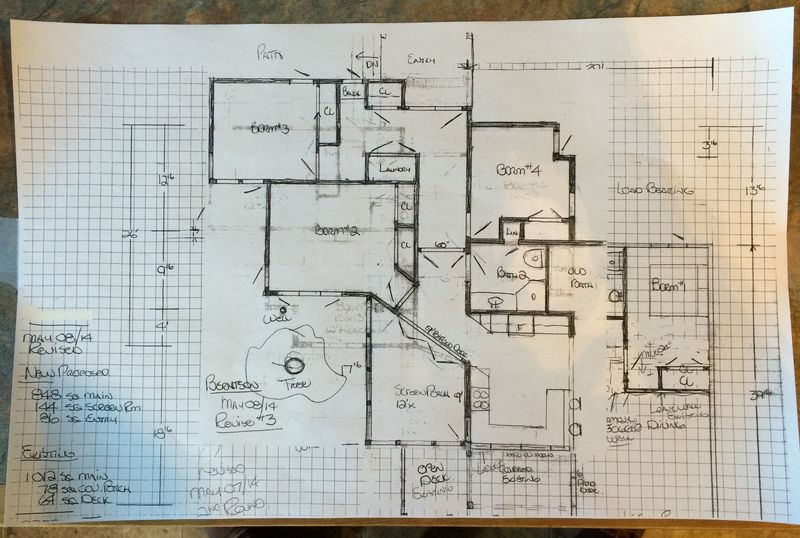 Once you are comfortable with the concept and the projected cost, we can then move forward to finalizing a computer 3D design, for a fee in relation to the size of your project. This stage allows the preparation for permits, construction details and assembling a firm estimate. Once the final design has been approved, and the estimate is within the suitable price range, we will move forward to signing the contract. It is important to understand that your final finishing decisions greatly impact the final cost of your project.
The contract is outlined in two separate stages, the close-in stage and the final stage. The close-in stage includes all construction involving the foundation to electrical, plumbing and heating rough-ins to selecting and installing exterior siding, shingles and windows colours. Once we are at the final stage of the project, this is where your role and customization truly comes into play. Working closely with our designer and estimator, you will make final decisions and selections on all interior finishing choices. We assist you throughout the decisions process, recommending products or materials and researching any other products or materials that interest you.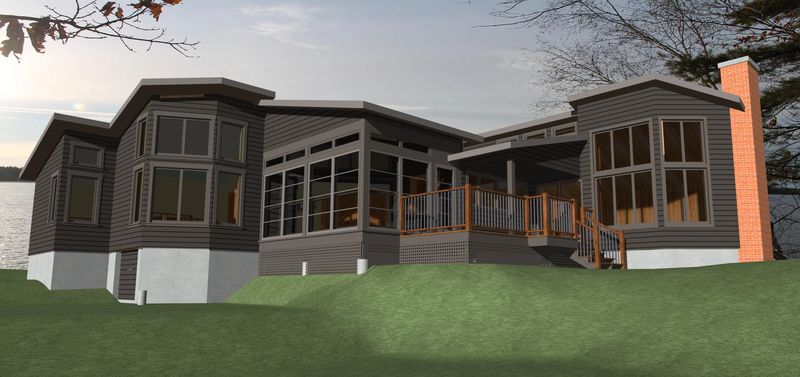 After the contract is signed, and permits have been granted we move along to the building stage. Timberline takes the lead and handles everything including organizing, monitoring and managing each project throughout the entire construction process. We coordinate and order materials in advance, as well as skilled, qualified subcontractors and suppliers at each appropriate stage of the build. We provide progress updates to our clients regularly, with a client portal to view progress photos.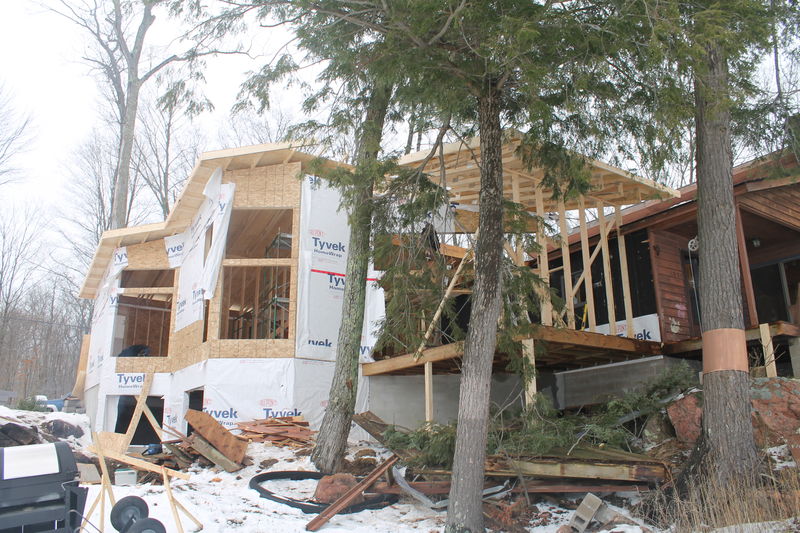 Timberline has been a registered Tarion Home Warranty builder since established in 1989, standing behind our completed projects. Not only does Timberline follow the Tarion warranty mandated guidelines, but we provide a 7 year workmanship warranty. With our company continuously growing upon positive word of mouth and repeat business, we ensure our clients are satisfied with their completed project.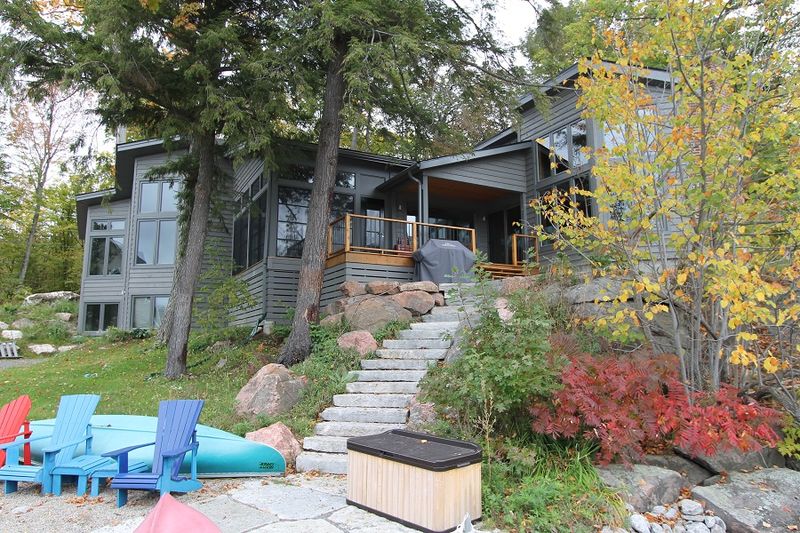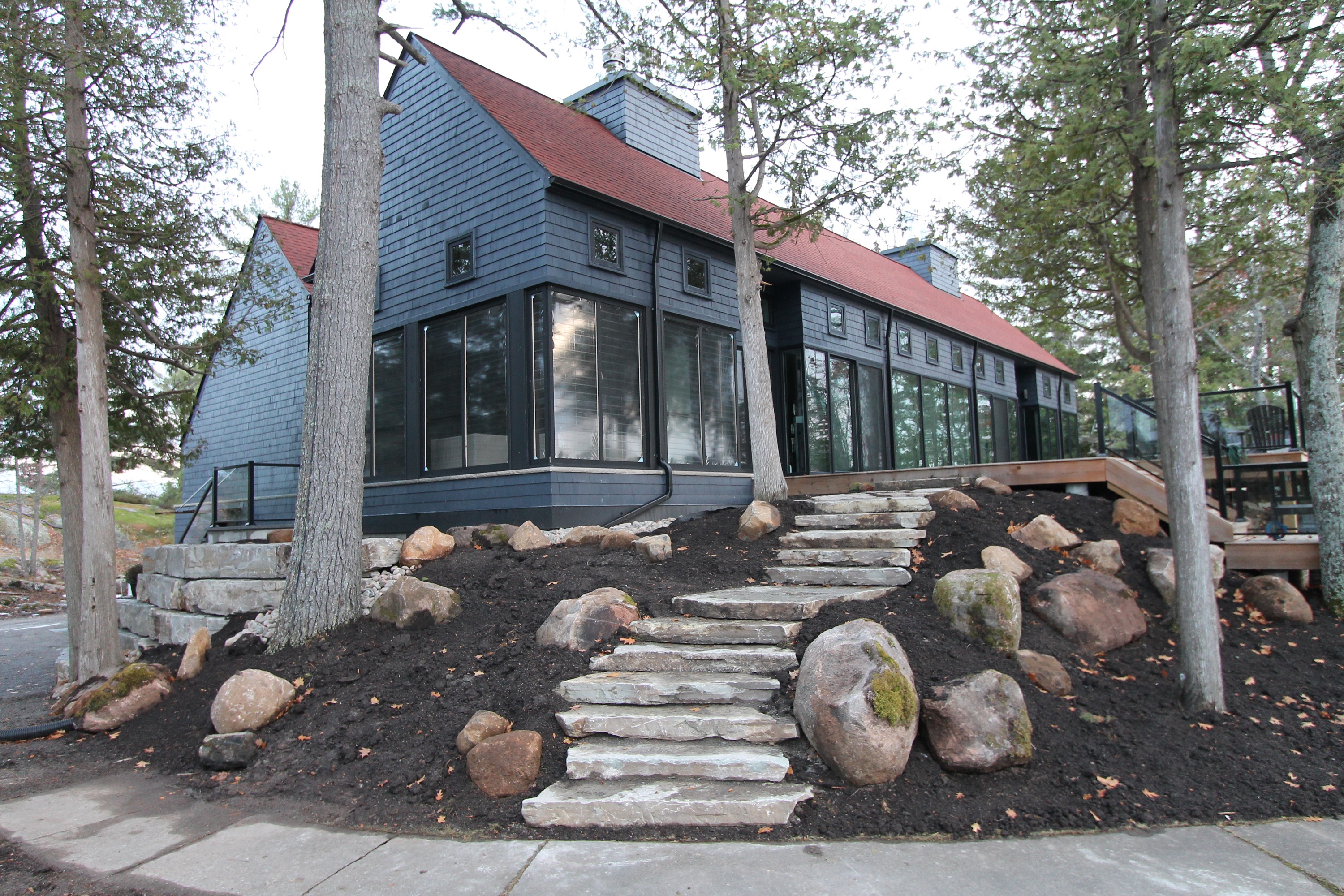 Design.
Building with nature.
Build.
Since 1989.